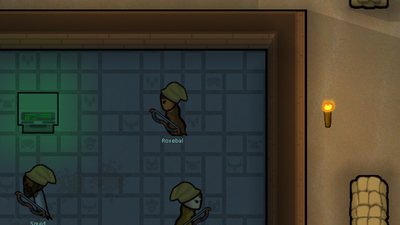 Hello everyone,
Unfortunately, we've just been informed that RimWorld has just been made unavailable for new purchases by Australian customers on Steam.
This does not seem to affect existing owners – it only prevents new purchases. Anyone who already owns the game is still be able to play, receive updates and access community features like the forums and workshop. The Ideology and Royalty expansions are also not affected.
We don't have a ton of information about this since it just happened within the last few hours, it's Friday evening, and most people we could ask are not at work.
From the info we have, this happened because a few days ago, the Australian Classification Board classified a potential console version of RimWorld as "Refused Classification (RC)", meaning it can't be sold in Australia.
We did not expect this to affect the Steam version because in previous similar cases, as with Disco Elysium for example, an RC rating on a console version did not affect the availability of the PC version on Steam. We're not sure why this decision was made in RimWorld's case.
I'm sorry this news was so sudden and for anyone who is frustrated by this. We are working to resolve this situation and make RimWorld available to everyone again as soon as possible, but we don't yet know what that might require or how long it may take.
Thanks for your understanding everyone.
– Ty