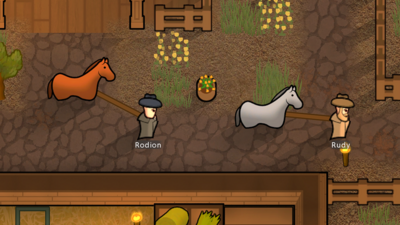 Hello everyone! We have great news for our Australian players – RimWorld is once again available for purchase on Steam in Australia. This means Australians have access to the RimWorld Steam store page and can gift and receive Steam keys for the game. (It also means you can read this news update. 😉) Everything should be back to normal!
For context: Back in February, the Australian Classification Board classified RimWorld as "Refused Classification (RC)" which banned the game from sale in Australia. This news was sudden and a surprise to everyone.
We appealed to the Classification Review Board and they agreed to review the game's rating on April 20. We assembled a lot of useful evidence and had a great legal team to help us. Our community was also amazing and helped us by providing examples of games on Steam that had similar cases to us, like Disco Elysium and Fallout. The review concluded with a happy ending – RimWorld's classification changed from "Refused Classification (RC)" to "R 18+ (Restricted)", and now we're back on Steam!
So a big thanks to everyone for your support, that was a wild couple of months!
– Tia